What are Grain Size Cards?
Canstrat's Grain Size Cards are a standardized measuring tool for easily determining the grainsize and rounding of a rock hand sample or drill cuttings.
Grain Size Cards are excellent for either field or microscope work and are printed on mylar which makes them water and tear proof.
The Grain Size Card is an essential tool for visual rock analysis.
$3.00 each (plus GST)
Sample Grain Size Card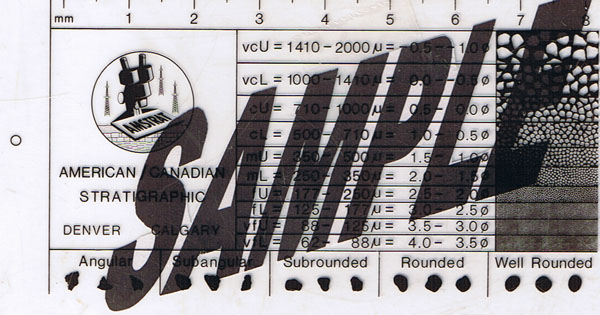 Ordering
To order our Grain Size Cards, please complete the form below. After submitting the form you will be directed to Paypal to complete the order.
A valid credit card is needed to process the payment.