With the New Year often comes new resolutions and Canstrat is no exception. We have lots of new goals for 2017 and look forward to bringing lots of helpful content and products to our great industry. However, it is the completion of last year's goals that is the subject of this post.
It is with great pride and after months of hard work that we release our new website. The new www.Canstrat.com is something that the whole team at Canstrat have been working on for the last couple of months. We are really proud of it, and want to point out some of the new things you'll notice.
First some really big news. We are very pleased to introduce you to our entirely new platform for accessing, viewing, interpreting and integrating our data into your interpretations – Canstrat's LogSource. LogSource is web-enabled and integrated to Sigma's SigMAP GIS. It's also ready to integrate to any other GIS. There isn't room here to cover all the functionality here, but LogSource is Canstrat's platform to access our entire library from your web browser without needing to install any software.
LogSource lets users search using a mapview or using Canstrat's own Lithology Search Engines; Formation Search and Interval Search. Users can refine their queries using lithographic properties such as rock type and oil staining. Learn more on the LogSource product page.
Canstrat has the most extensive publically available strip log library in the world. Our logs are also standardized and created using rigorous methods to insure consistency across our entire database of 35,000 logs. You now have a tool to access all of that data at any time. Let us know what you think.
LogSource can be access on our new website by looking for the LogSource button in the upper right hand corner, on our Log Directory page, or by directly going to logsource.canstrat.com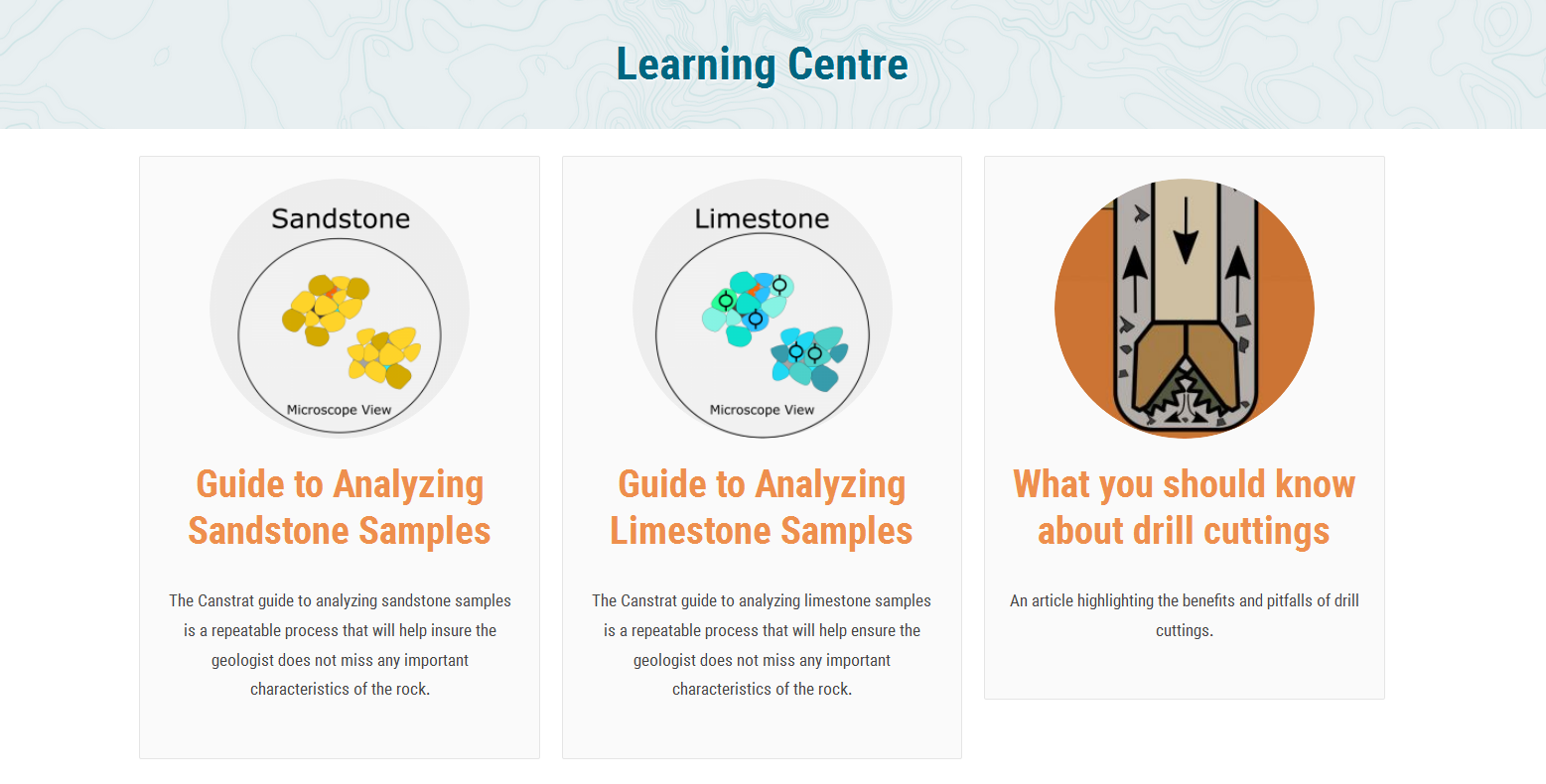 In the past, companies – including Canstrat – would hide their trade knowledge from their customers. The thinking was that if we let you see it for free, you wouldn't pay us anything. That mode of thinking is completely out of date, and it's also incorrect. Our new Learning Centre is the place that we open our doors to our customers in an effort to teach them what we know.
In our Learning Centre you will find tips, tricks and advice. You will find articles relating to sample analysis and general geology. This library of resources will start small but continue to grow. It will grow because of our continuing focus on offering our knowledge to our customers, and we sincerely hope it will grow due to contributions from our users.
We believe that by disclosing information that is in our courses it will encourage people to come learn why Canstrat is recognized as the go to resource for sample analysis education. Which brings us to the next big change in the website.

Canstrat's course on Advanced Sample Logging is the industry standard, and a required training element for wellsite geologists. We understand, however, that not everyone needs that level of training, and that five days is a big commitment for many. Because of this, Canstrat has recently added a new two day Clastics and Carbonates course to our schedule. This new course will provide geoscientists with an overview of common formations and samples found in the Western Canadian Sedimentary Basin.
The next two day course is running at the end of January and can be found here: courses/clastics-and-carbonates-sample-logging.html
Social Media
Canstrat is also making a big effort to be more active on social media. Add us to your networks to stay up to date with us and get access to special content that isn't available on our website.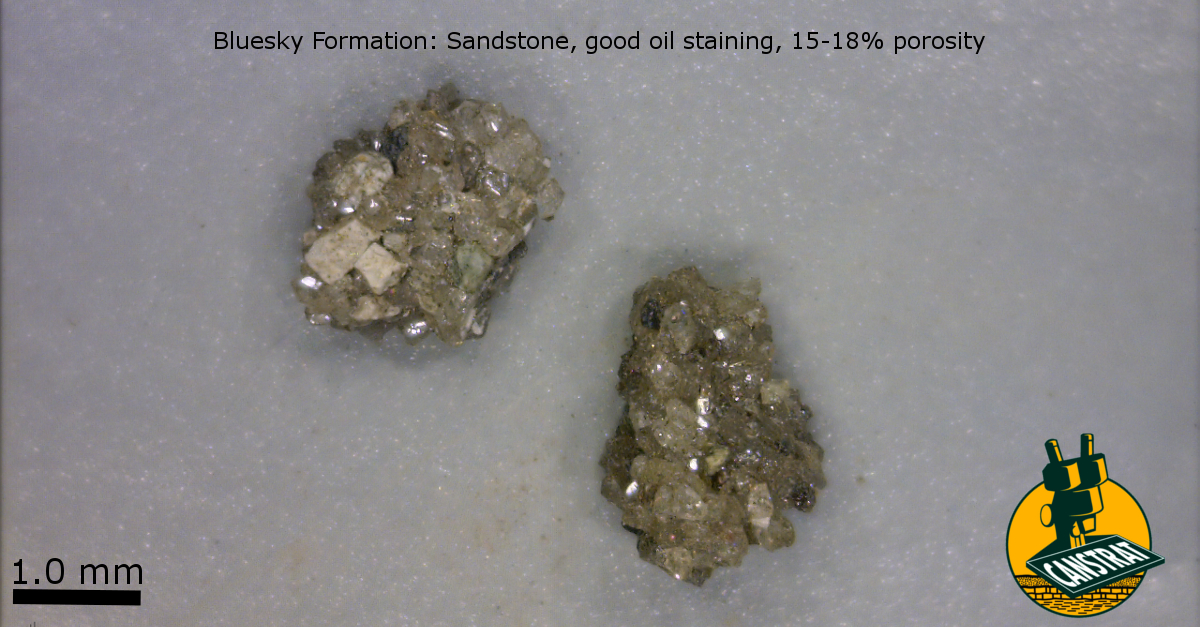 Thanks for Stopping By
Thanks for stopping by and checking our new website out. We hope you explore our entire site, there's lots of goodies, and learn a little more about Canstrat.
If you would like to stay up to date and receive Canstrat guides in your inbox, sign up for our email list below.
Sign up for our newsletter: